HEMASORB®PLUS
RESORBABLE HEMOSTATIC BONE PUTTY
HEMASORBPLUS is the only non-settable and resorbable hemostatic bone putty with calcium phosphate and Vitamin E Acetate.

HEMASORBPLUS Bone Putty has been cleared for use in a 1:1 (50%:50% by volume) ratio with autograft. By mixing HEMASORBPLUS with autograft, only half the bone graft needed for a given procedure must be harvested, thus potentially reducing operative time and patient trauma.


HEMASORBPLUS is offered in a putty-like consistency and is ready-to-use without requiring kneading or warming. HEMASORBPLUS is spreadable onto bleeding bone surfaces and controls bleeding via mechanical tamponade. Following application to bone, HEMASORBPLUS remains in place and fully resorbs during the bone remodeling process.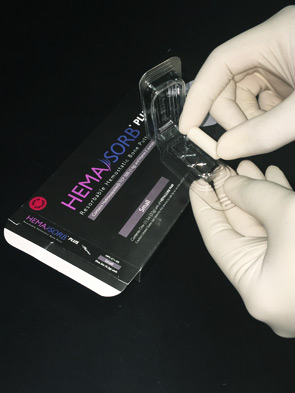 HEMASORB
PLUS
is putty-like upon opening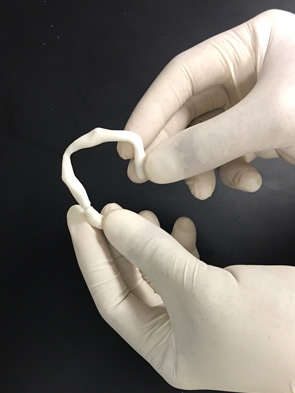 Instantly moldable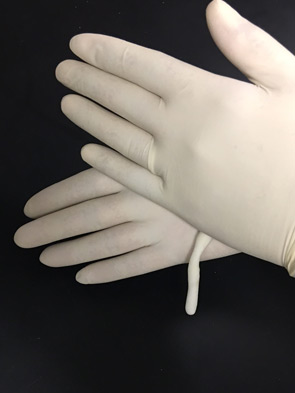 Instantly shapeable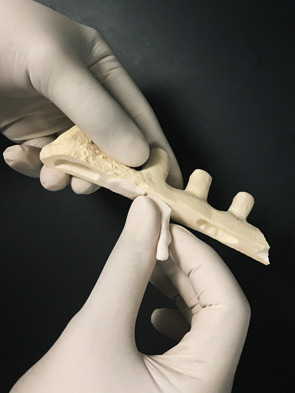 Instantly spreadable
Easy to Prepare and Use on Bone During Spine, Ortho, Cranial, Maxillofacial, and Cardiothoracic Procedures
Putty-like in consistency1,2
Hand moldable, shapeable, and spreadable1,2
Can be applied to bleeding bone immediately out of the package1,2
Easily spreads and interdigitates into bone pores1,2
Immediately controls bleeding via mechanical tamponade1,2
Conforms to the site of care and can be manipulated following application1,2
Fully Resorbable During Bone Remodeling Process
Resorption time tied to remodeling of calcium phosphate components1,2
Non-calcium phosphate components are substantially absorbed within days following application1,2
Synthetic (Tissue-Free)
Is free from tissue-derived components
Press
HEMASORBPLUS will be available soon on a surgical mesh for ease-of-delivery to various bone surfaces.
1 When used according to the Instructions For Use.
2 Based on animal data on file, Abyrx*
* Results from animal studies may not be indicative of clinical results.

See instructions for use for full product information.